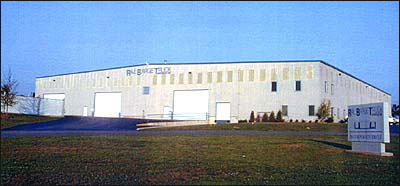 Customer Service is our Business
RBT SERVICES, INC is committed to providing customer satisfaction. We value our customers and the product or service they provide. For this reason, we work with each customer to develop a product to fit their specific need. We take pride in helping our customer take care of their customer.
We're working hard to make your job easier!
RBT Services is dedicated to providing the best possible service from building new conveying systems, providing rail accessories, to repairing or reconditioning existing equipment. We utilize up-to-date computer equipment and software along with an exceptional staff to develop solutions for the most challenging material handling requirements. With our broad based capabilities we can assure timely delivery of ruggedly constructed, quality equipment. We perform rigorous product testing, and visit sites during and after installation to help our clients solve problems with existing equipment, or upgrade to improve their operations. RBT is committed to maximum equipment performance and customer satisfaction.